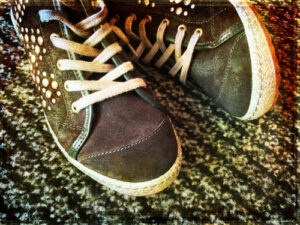 Choosing carpeting for a basement is complicated. There are many variables to consider, especially moisture. If your pipes burst in the cold of a Michigan winter, you have a leak, or there is flooding after heavy snows melt, your basement will bear the brunt of these problems. And if you have basement carpeting, it won't fare all that well with moisture. Carpeting is, by nature, highly absorbent.
Should you avoid installing carpeting in your basement because of situations that may or may not occur? Of course not! While tile and cork and hardwood are all options for basement flooring too, these sometimes subterranean spaces are made warmer, cozier, and brighter with wall-to-wall carpeting.
The most common sources of carpet stains >>
Three Options for Basement Carpeting
Here are just some of the basement carpeting options to consider for your square footage:
Berber: A low-pile type of carpeting, berber is one of the most popular choices for basement carpeting. Because low-pile carpeting is less absorbent, in case of water damage it will dry more quickly. A great deal of foot traffic, pet traffic, and other types of abuse to your carpet is also less noticeable on berber. When you are more interested in a rugged material and casual basement look, berber is it.
Plush: While it may not be the most common choice for a basement, plush carpeting can be very enjoyable as a floor covering for this space. If your family spends a great deal of time in the basement and playing or lying on the floor, you will want a comfortable floor covering. Some basements are far less susceptible to water damage than others, which can also factor into your decision to go with a thicker carpeting.
Carpet tiles: A wide range of colors, patterns, and styles have made carpet tiles a popular flooring item in recent years. If you do have hardwood or even a cement basement floor, you can hide them with carpet tiles. These squares can be easily arranged and rearranged to suit your tastes, and if one or several squares are damaged, they can be switched out with new squares to refresh the look. You can create a one-of-a-kind pattern with carpet tiles that could never be duplicated with regular carpeting.
No matter what type of carpeting you get in your basement, it is wise to select a carpet padding that contains an anti-microbial layer or agent so that mold and mildew cannot easily grow. If you do find yourself on the unfortunate end of a water leak or flood, immediate water removal is also essential to prevent the growth of any dangerous elements and to preserve the life of your carpet.
Prepare your home for allergy season with carpet cleaning and more >>
Carpeting Your Second Living Space
Basements are no longer damp, dark, scary dungeons in homes. They've become a second living space for many families and, as such, are carpeted to suit a family's needs. Consider how you use your basement, the kind of wear and tear the flooring is likely to endure, and how often you will have a professional carpet cleaning (at least once a year is the ideal to suck out allergens, stains, dust, and more). Contact Nu-Way Carpet Cleaning in Macomb, Michigan, to discuss carpet cleaning for the basement.