Carpet Cleaning
Make Your Carpet Feel New Again
Carpet Cleaning from Nu-Way
Carpet is comfortable, soft, sound-muffling, and simply makes your home feel warm and cozy. Carpets, however, are also the residence of choice for dirt, dust, bacteria, and far worse. Even if you are diligent about vacuuming and spot clean regularly, there is no way to truly penetrate the fibers of a carpet like the tools of a professional carpet cleaner. Getting your carpet cleaned helps maintain the life of the carpet while protecting the health of your family.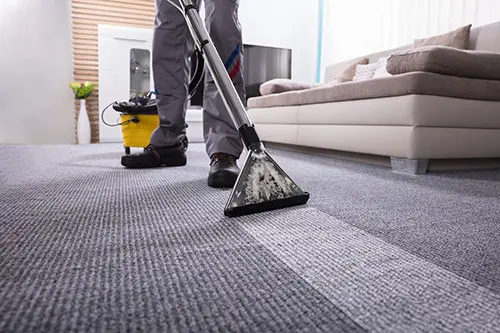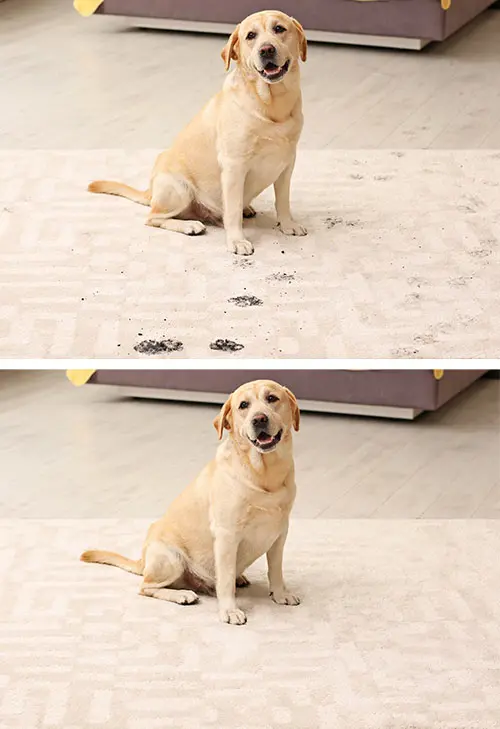 7 Factors That Increase Your Need for Professional Carpet Cleaning
You have a pet. Pets shed, even if you have a short-hair, "non-shedding" pet. Your beloved animals also shed dander and produce body oil that sinks into the carpet when rolling around on the carpet. Plus, pet bathroom accidents automatically put you in the category of needing more frequent professional carpet cleaning.
You have children. Kids are messy. Whether they've spilled food, gotten carried away with markers or crayons, had a diaper or potty training accident, or forgotten to remove their cleats before trudging through the house, a family with children needs to be on a regular carpet-cleaning schedule.
You don't take your shoes off. Maybe you come and go a lot and it saves time to not remove your shoes. Perhaps you prefer to keep your shoes somewhere other than at the front door so you wear them across the carpet to reach another closet or designated area. Whatever the situation, wearing your shoes exposes your carpet to whatever your shoes have walked upon all day and the weight of your feet in shoes grinds the dirt and bacteria deep into the carpet fibers.
You walk around barefoot. While it's far worse to walk around in your home while wearing shoes that bring in the dirt, pollen, and bacteria from outside, walking around barefoot all the time means your carpet is exposed to the oils from your feet and, over time, this can cause stains.
You have allergies or asthma. If someone in your home suffers from allergies – seasonal or otherwise – or has a case of asthma, carpet cleaning is essential and should be done often. While carpet has been proven to be one of the healthiest filters for keeping allergens out of the air, keeping the breathing zone free of many contaminants, if the fibers are not properly maintained then you're not helping the allergy and asthma sufferers in your midst. A professional carpet cleaning every six months is not unreasonable. If carpet is your filter, then keep your filter clean!
You don't clean spills immediately. It may seem like that drop of coffee on the rug is no big deal and you'll clean it up more thoroughly later, but not tending to spills immediately will compromise the appearance of your carpet. Those small stains can become stains that are impossible to remove.
Your carpet looks dirty. By the time your carpet looks dirty, then you can rest assured it is filthy down deep. Once a carpet begins showing serious soiling, this is evidence that permanent carpet fiber damage has occurred. The specialized and extremely powerful equipment used by professional carpet cleaners removes ground-in dirt that a vacuum just can't penetrate.
Carpet Cleanliness Statistics That You Need to Know
Carpets are, essentially, germ pits. Microbiologist and immunologist Dr. Philip Tierno Jr., author of The Secret Life of Germs, reports that carpet contains about 200,000 bacteria per square inch – and, in some homes, that makes your carpet 4,000 times dirtier than your toilet seat. But this isn't the only fact you need to know about carpets and filth:
The average person sheds about 1.5 million skin cells every hour, which means a family of four has a pretty "skinny" carpet.
Hundreds of thousands of different types of species live in carpet: Food particles, pet dander, pet hair, pet urine, pollen, dust, insect feces and husks, mold, and simple dirt all find a home when they hit carpet fibers, unless they're forcefully sucked out.
Carpets can potentially hold four times their weight in dirt.
Regular vacuum cleaners can be built with powerful suction, but they do not reach the bottom of the carpet, which means you could be exposed to communities of salmonella, E. coli, staphylococcus, and other bacteria.
Walking on the carpet, laying on the carpet, or wrestling on the carpet with your kids all disrupts the bacteria within the fibers, bringing them closer to the surface.
Bacteria can live for up to four weeks in carpeting. So forget about the 3-second-rule when you drop a piece of food on the ground – don't eat it! And clean your carpet!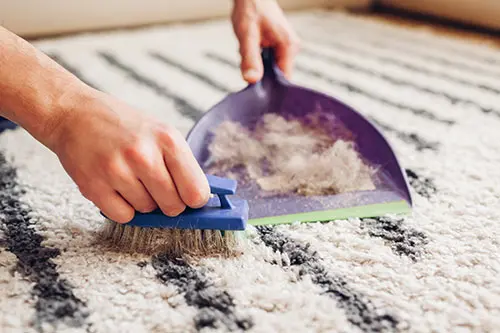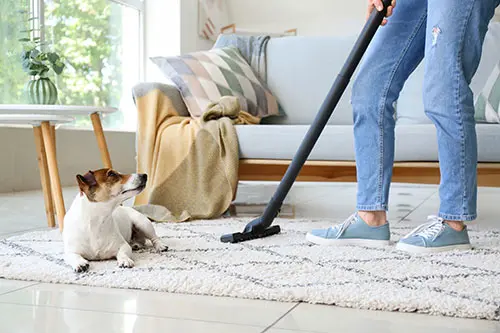 Best Practices for Maintaining a Clean Carpet
Carpets do have a lifespan and, depending on the type of carpet you choose upon installation, it will eventually wear out and need to be replaced. But quality cleaning will help maintain the life of your carpet for as long as possible and keep it looking good as well as incredibly clean.
Vacuum once per week in major traffic areas (family room, stairs, halls, etc.) for every resident of your home – including pets. So if you are a family of six and have a dog, you should be vacuuming every single day of the week.
Invest in a vacuum approved by The Carpet and Rug Institute.
Cover high-traffic areas with machine-washable area rugs.
Have your carpet cleaned at least once every 12 to 18 months, more often if you aren't able to maintain a diligent vacuuming schedule.
Recruit the help of a professional carpet cleaner when you see any soil spots accumulating in high traffic areas that isn't coming out with regular vacuuming. This deep steam-cleaning could occur every six or nine months, but should at the very least happen once a year.
5 Reasons to Have Your Carpet Professionally Cleaned
Prolongs the life of your carpet. The better you clean your carpet, the longer it will last and the better it will look. Of course, even carpets have a life span, but professional cleaning makes your carpet last as long as it should, according to the manufacturer's warranty.
Protects indoor air quality. While your carpet traps allergens and bacteria, the last thing you want is for these particles to stay in the carpet.
Makes it easier to maintain your carpet. The more stains your carpet has, the more it will attract. Regular cleanings helps protect your carpet form permanent damage.
Removes tough stains. That spot you never thought would come out? A professional carpet cleaning will make your carpet look like new again. In fact, you won't even realize just how dirty your carpet was until you see your carpet after a cleaning – it'll look like it's just been installed in your home.
Improves the appearance of your home. Even if you've painted the walls and gotten new furniture, a soiled carpet is going to make your house look dirty and dingy. A professionally cleaned carpet make a carpeting look and feel fresh – and, bonus, it actually will be clean and fresh!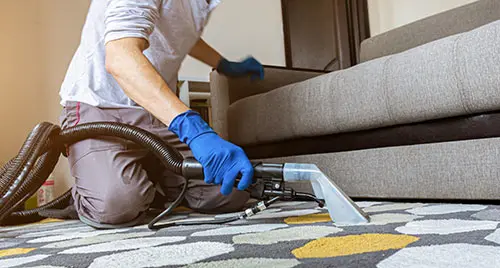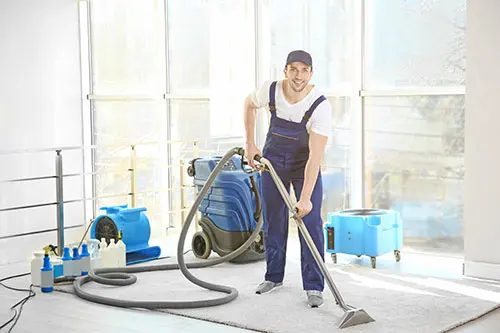 Choose Nu-Way Cleaning Services for Your Carpet Cleaning
When you choose Nu-Way Cleaning Services for your carpet cleaning, you'll receive the following treatment:
Pre-treat all stains on carpet areas
Steam clean entire carpet with our on-board water system
Scrub high-traffic areas and stains
Clear-water rinse leaving no residue
Raise and block all furniture
Dry time between two and five hours
Extraction of all dirt and moisture with our truck-mounted system
The Nu-Way is the proven way to clean your carpet. Contact us today for an estimate.