Professional Upholstery Cleaning
Nu-Way Upholstery Cleaning Services
Your furniture is an investment, and, in most homes, it's used – a lot. Eventually, even the most carefully purchased and spot-cleaned furniture needs extra TLC, especially if your home includes children and pets. Whether suede, leather, linen, cotton blend, or otherwise, professional upholstery cleaning is what homeowners need to ensure that their furniture, and its fabric, is well-preserved.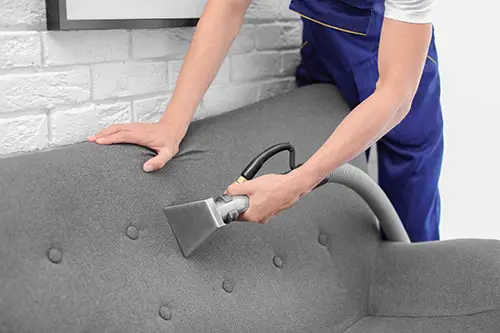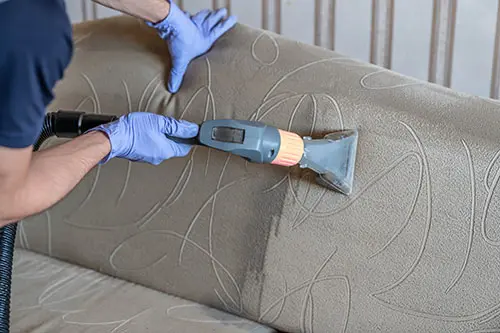 The Benefits of Professional Upholstery Cleaning
When there is a stain on upholstery, it can make a homeowner go static. You want to take care of the stain but you fear making it worse so you do nothing. Alternatively, a stain may make a person jump into action. You may vigorously rub at the stain immediately in the hopes that you'll get it out before it settles too deeply into the fabric. In many cases, this move really does make the situation worse. Stains are a nuisance, and they can be difficult to safely eradicate without professional-grade equipment and expert knowledge. Here are just some of the benefits of opting for professional upholstery cleaning:
Cleaner furniture: Obviously, the top priority for upholstery cleaning is to leave behind cleaner furniture. What's important to know is just how deeply clean your furniture will be. A professional upholstery cleaning isn't only about stain management, it's about going deep into the upholstery and cleaning it from the inside out so that the deep-down dirt – soiling, body oil, dirt, food – is eliminated and your fabric look and smells clean, fresh, and as close to brand new as you can get.
Longer–lasting furniture: The better you care for something, the more likely it is to last. Allowing any spills, drips, pet stains, or baby stains to go untended to gives them permission to live on your furniture for good.
Improved air quality: Even if you wipe down the surfaces of your upholstery and leather furniture regularly, the crevices and cracks still manage to collect a large amount of dust, dirt, food particles, and other pollutants. The allergens, bacteria, mold, and mites that gets easily trapped in upholstery can become a serious health hazard, particularly for people who suffer from allergies or asthma.
An expert upholstery cleaner is careful about all levels of furniture cleaning, from thoroughly vacuuming the furniture before cleaning to being meticulous about avoiding any wood accents while cleaning. In combination with professional carpet cleaning and air duct cleaning, upholstery cleaning refreshes your home and makes it look better, smell better, and feel better.
Ideally, upholstery cleaning is done every 18 months or more in order to extend the life of your furniture. In the meantime, you should vacuum thoroughly every two weeks and immediately treat any stains that occur.
4 Reasons Why You Shouldn't Try to Clean Your Upholstery Yourself
You should absolutely attempt to blot out the red wine, the baby spit-up, the spilled milk, or the chocolate stain before it settles into your furniture fabric. However, unless you know exactly what you're doing there is a good chance you could make the spill much worse. Here is why you should trust in a professional upholstery cleaner:
You don't have the right equipment. Most furniture upholstery is made to be durable, but because of its special nature, upholstery does not always respond favorably to normal cleaning methods. Professional chemicals, used properly, are what will really alter the state of your furniture and make it look new again without stripping the color from your furniture.
It will take too long. You may have all the time in the world, but do you really want to spend it scrubbing away at age-old stains, or even new ones for that matter? A professional upholstery cleaner will clean your furniture wherever it's located using super-strong tools that will eliminate the stains that you may never completely rid your furniture of no matter how hard you scrub.
You don't need the chemical exposure. Professional upholstery cleaners typically use steam cleaning or dry-cleaning solvents that are safe for people and pets. During the cleaning, however, respiratory issues can occur for the person who is very sensitive to smells (or the dirt and allergens that are being extracted from your upholstery) – and the same goes for over-the-counter cleaning products you attempt to employ yourself. Better to leave the exposure to any cleaning products to the professionals, even those who are using green products, who know how to use proper ventilation and protect themselves – and, most importantly, the occupants of your home – from any unnecessary compounds.
You could make it worse. While you no doubt want to rid your furniture of that nasty pet stain immediately, rubbing it could make the stain spread, make foul odors permeate your furniture, or help the stain settle in for good.
Special Considerations for Cleaning Leather Furniture
The surface cleaning of leather furniture is paramount for sofas, chairs, or other furniture made with this fabric. The same dirt and pollutants that affect upholstered furniture impact leather furniture, but leather also loses its luster over time and use. Lost softness, lost moisture, and worn-out spots affect the appearance of the furniture.Store-bought leather cleaners can damage your furniture if not used properly or carefully – it's always wise to trust the cleaning of this fabric to a professional who is experienced with appropriately moisturizing and protecting leather furniture to rejuvenate it and extend its life span without harming the fabric.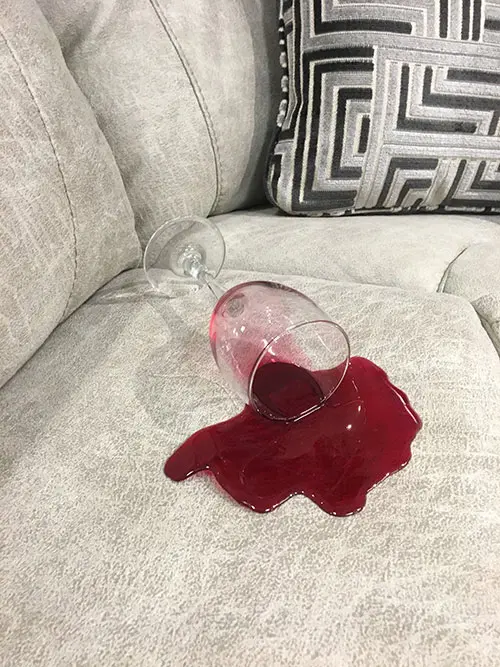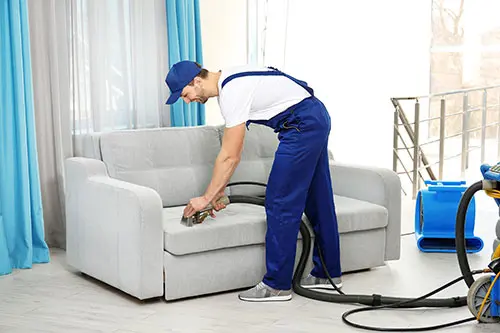 Choose Nu-Way Cleaning Services for Your Upholstery Cleaning Needs
When you choose Nu-Way Cleaning Services for your upholstery cleaning, you'll receive the following treatment:
Pre-spot treatment for all stains on furniture
Steam cleaning of all furniture with our on-board water system
Scrubbing of all areas of the furniture with a special focus on stains
A clear water rinse of the fibers that leaves no residue behind
Deodorizing treatment of the furniture
Hot water extraction cleaning method, as strong as the extraction used on carpets
Drying time of between two and five hours
Extraction of all dirty and moisture with our truck-mounted system
Also available, where applicable: Dry cleaning method for delicate fibers, special cleaning for leather furniture, and Scotch guard.
The Nu-Way is the proven way to clean your upholstery and leather furniture. Contact us today for an estimate for your residential or commercial location in Macomb and the surrounding areas.