Carpet Cleaning in Mount Clemens, Michigan
When was the last time you had your carpet cleaned? Sure, you may vacuum frequently, but vacuuming alone doesn't get out the dirt and debris that gets ground in over time. Vacuuming doesn't remove bacteria or allergens. Vacuuming doesn't remove odors, especially those left behind by pets. Your Mt. Clemens carpet cleaning team will do all that and more!
Benefits of Professional Carpet Cleaning
Professional Carpet Cleaning offers a lot of benefits. Your Mt. Clemens Professional Carpet Cleaning wants to ensure that you know exactly what you're getting when you hire Nu-Way Cleaning Services to clean your carpets.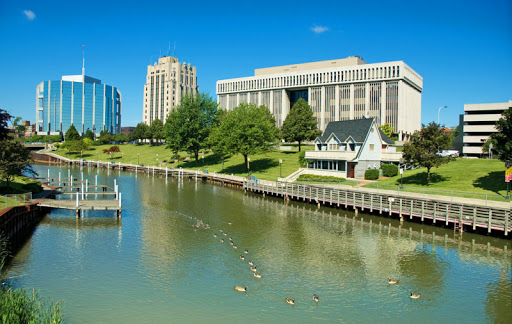 A healthier home – improve the air quality of your home by removing dust and allergens.
Fresh smell – a deep clean is the best way to eliminate odors.
Remove stains – hiring a professional carpet cleaner is the best way to remove tough stains.
Extend the lifespan of your carpet – replacing carpet is expensive, clean carpets last longer.
Professionals get the job done FAST – DIY jobs can take all day, professionals can be in and out in just a few hours.
More than just carpets!
Nu-Way Cleaning Services covers all the bases! Not only do we offer different methods of carpet cleaning including dry cleaning and steam cleaning, we also offer wood floor cleaning, Upholstery Cleaning, Tile and Grout Cleaning, Air Duct Cleaning, 24-Hour Flood, and Janitorial Services.
Mount Clemens, Michigan
Mount Clemens was first settled in 1795 and was incorporated as a city in 1879. Historically, Mount Clemens became well known for its mineral baths. People came from across the county and from Europe to soak in the healing properties of the mineral spring baths. At its peak, the city had 11 bathhouses. Today, the city, often referred to as "The Clem" , has become a center of nightlife in Macomb County with a number of bars and restaurants located in the downtown area.
Helpful Resources in Mount Clemens, Michigan
Mount Clemens City Hall
ONE Crocker Blvd
Mt Clemens, MI 48043
(586) 469-6818
Macomb County Sheriff's Office
43565 Elizabeth Rd
Mt Clemens, MI 48043
(586) 469-5151
McLaren Macomb Hospital
1000 Harrington St
Mt Clemens, MI 48043
(586) 493-8000
Mount Clemens Public Library
150 Cass Ave
Mt Clemens, MI 48043
(586) 469-6200
Get ready to breathe easier with Nu0-Way! If you would like to schedule a consultation or cleaning, please call us at (586) 991-3500. Only $25 per room!
Nu-Way Carpet Cleaning
4011 Riverview Cir
Mt Clemens, MI 48043
Nu-Way is a family-owned and operated business. We have been serving residential and commercial customers for over 30 years! We are dedicated to using environmentally safe products and our technicians are certified to use our state-of-the-art truck-mounted system. You'll love the results!