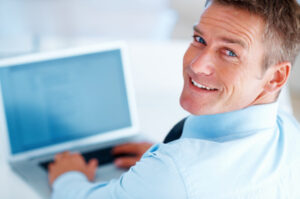 Since offices endure a different kind of living than a home, it can be easy to overlook the cleaning needs of this type of space. It's important to keep in mind, however, that employees inhabit their work environment more than their own home, spending most of their waking hours on the job. And if you have clients, customers, and visitors regularly making their way through your premises, you can be sure they will bring with them their own footprint in various ways. Cleanliness is essential to your image, reputation, and efficiency. Here are four must-have office cleaning needs for every corporate space.
Carpet Cleaning
If you have carpeting in your office, professional carpet cleanings are a necessity. Daily vacuuming is essential to keep head of foot traffic, but this effort won't be enough to keep the carpet looking fresh and new, let alone keep it clean. Regular commercial carpet cleanings done with a professional-grade extractor maintain the texture and cleanliness of your softer floor coverings. Whether your office is covered in wall-to-wall carpeting or area rugs, carpet cleanings combat traffic patterns, battle high-traffic areas, and keep stairs, hallways, cubicles, offices, and meeting rooms looking clean and welcoming. Take your rugs out of storage and get them cleaned.
What is the difference between carpet stains, soils, and spots? >>
Upholstery Cleaning
The furniture in an office or business environment gets a great deal of use. From desk chairs to sofas, upholstered furniture can quickly get worn and dirty. No one wants to feel like they're about to sit on or touch a soiled, old surface. Corporate furniture must look and feel like new so that your work area reflects the same. If your furniture looks tired and old, visitors might assume your services are the same. Synthetics, natural fibers, even leather can be cleaned safely and thoroughly, which is good for the furniture and its inhabitants.
Keep allergies at bay with carpet cleaning >>
Tile and Grout Cleaning
From public restrooms to private kitchens, common areas to reception, tiled floors make for a classy look and easy clean-up. A quick mopping a few times a week keeps the surface shining. However, deep-down professional tile and grout cleanings are necessary from time to time to eliminate bacteria that has set up shop. Plus, the thorough power washing will restore the appearance of the flooring and extend the lifespan of the tile, no matter what type. Sealants can be applied to create a barrier against germs and future stains and spills.
Seeing is believing: Power washing makes an impact >>

Janitorial Services
Whether you operate a busy corporation, small office, or anything in between, none of these spaces are self-cleaning. Employees and business activities create mess and trash. And the simple act of working in one space day after day creates dust and crumbs and a simple need for tidying up. Daily janitorial services keep your place of business looking new and fresh. Vacuuming, dusting, trash removal, and more not only create a healthier environment for all present, a clean office is conducive to a strong and efficient work ethic.
Contact Nu-Way Carpet Cleaning in Macomb, Michigan, to talk about the cleaning needs for your office. Choose the cleaning services you need on a daily, weekly, monthly, or quarterly basis, and your work environment will stay fresh and efficient for employees and visitors alike.